Reading Time:
3
minutes
Therapeutic Residential Treatment for Boys and Girls – Ages 12-21
The Roundel Residential Program serves boys and girls ages 12-21, in a therapeutic setting. The RR program uses a trauma-informed approach to provide youth-centered individual and family counseling, case management services, academic programming, life skills and positive youth development activities to address behavioral health challenges.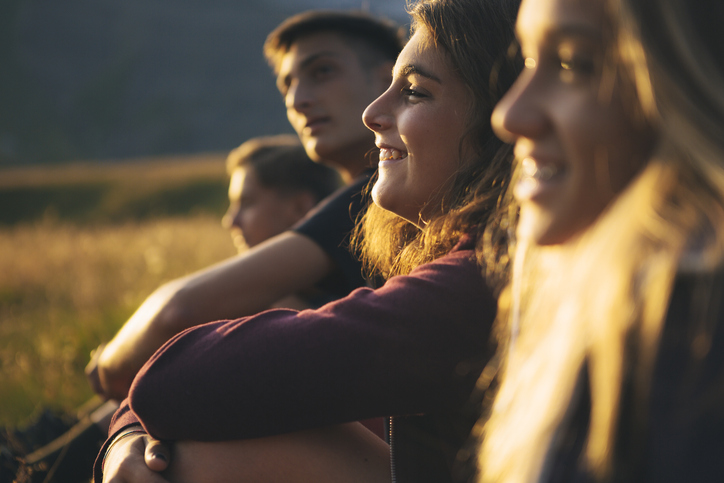 The focus of these individualized services is to first stabilize behavior and identify triggers that cause youth to lose control. As treatment progresses, youth build unique coping skills enabling them to become productive members of their homes, schools and communities
The Roundel Residential program began in 2018. Typical enrollment in the program spans six to nine months, and over 100 youth have been involved in the program since its founding.
Those completing the program and successfully returning home have been some of the highest-risk youth in Maine. In many cases, students who complete the program do better in school, are less likely to commit a crime, become more successful members of the community and have more successful relationships with their families.
Youth are referred to Roundel Residential from a variety of sources, including crisis stabilization units, psychiatric hospitals, other residential treatment programs, foster and biological homes, and the Maine Department of Corrections.
Our Program
Using the relational model, Collaborative Problem-Solving, as well as Restorative Justice to make connections, the program does more than consider mental health. It creates holistic and authentic connections with youth, achieving a high success rate with this extremely vulnerable population.
Youth say the program has led them to greater self-awareness and has taught them how to communicate with others in a socially acceptable manner and return to the community setting.
Youth need to have exhausted all community-based support options before being approved by the State of Maine, through the Children's Residential Care Facility process, to reside in our treatment facility.
Once admitted, youth typically attend school in our campus day treatment program and participate in after-school enrichment programs. The focus varies, but key elements include mindfulness and emotional recognition, healthy physical activity and learning about age-appropriate development.
After these group exercises, the youth have dinner in the residence, do household tasks, participate in an evening activity and then return to their rooms for a wind-down activity. On Tuesdays and Thursdays, youth have medical appointments and outings. Weekends typically include family visits and earned outings for successful achievement during the week.
Roundel Residential is a Good Will-Hinckley program funded by state and federal Medicaid funds and the Maine Department of Health and Human Services.
Services Provided
The foundation of the program is a comprehensive diagnostic assessment. A licensed team of treatment providers conducts these evaluations and reviews relevant psychosocial, developmental and medical information. This data is used to formulate the individualized plan that will be the focus of each youth's treatment while in the program.
The program also offers crisis stabilization and intervention, aftercare planning, and case management beginning on the day of admission. Aftercare services are also offered for up to six months after a youth returns to the community setting.
Other services include:
Routine medical, dental and optical care
Psychiatric consultation, evaluation and medication management
Individual, family and group therapy
Structured programming dedicated to building effective problem-solving skills and positive peer leadership
Specialized educational services
Trauma-informed evidence-based approaches that include Collaborative Problem-Solving and Aggression Reduction Training.