Reading Time:
4
minutes
We couldn't be more thrilled about the success of this year's annual Fall Festival at Good Will-Hinckley! With over 800 people in attendance, the festival was a testament to the strong sense of community that surrounds our organization.
The festival was packed with various activities for all ages and interests. Various businesses and community groups, together with our Good Will-Hinckley programs, participated with fun activities, give-a-ways, and festival food! Youth and (some adventurous adults) could be seen navigating the climbing wall, on the obstacle course, challenging family members at the outdoor games, painting pumpkins, feeding the animals at the petting zoo, or enjoying bites from the food vendors. The Arts and Crafts Fair was a fantastic place to buy fall favorites and early holiday presents, while some were able to grab some great deals at the silent auction!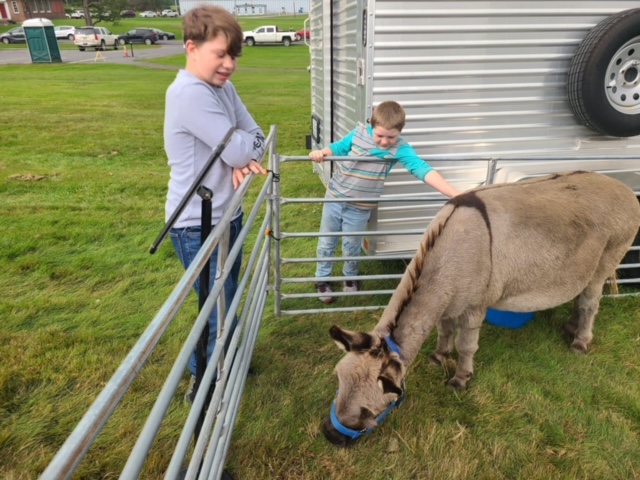 One of the festival's highlights was the Passport Adventure, which brought smiles to the faces of our young participants. We distributed over 300 passports, providing a map of the festival and the various activities and stations available to explore. Each child had their passport "stamped" at the different locations, and once the Passport Adventure was completed, prizes were available ranging from toys to delicious Dippin' Dots ice cream.
Attendees were also treated to free admission to the L.C. Bates Museum, which added an extra layer of educational fun. Several hundred attendees took the opportunity to visit the museum, many for the first time. We are delighted to have introduced them to this educational gem in Central Maine and look forward to welcoming them back in the future.
"The Fall Festival epitomizes the spirit of Good Will-Hinckley, bringing together the community and celebrating the generosity of those who give back to worthy causes," said Wayne Lobley, GWH's VP/Director of Development. "It was heartening to see how many people visited and showed their appreciation for our organization and its positive impact on the community."
The festival also provided the perfect backdrop for our Alumni Wel-Kum Bak celebration and the 50th reunion for the class of 1973. We hosted a brunch on-site and organized a dinner at Silver Street Tavern in Waterville, allowing our alumni to reconnect and reminisce about their time at Good Will-Hinckley while also enjoying all the festival had to offer.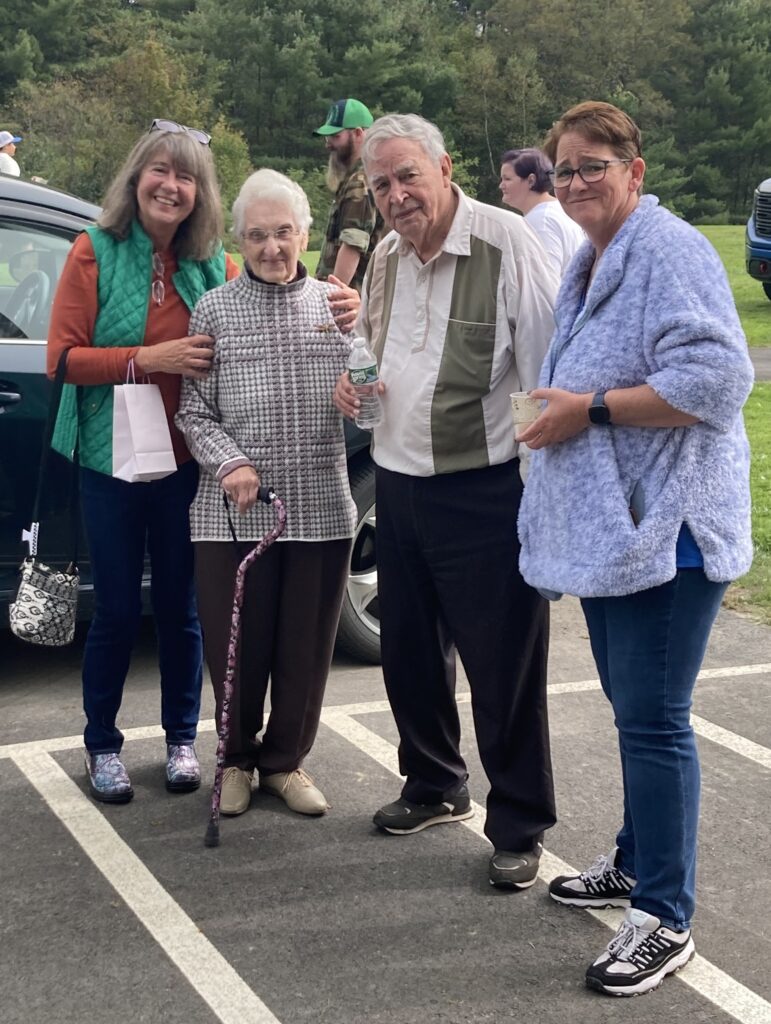 "The Fall Festival is a beloved tradition at our school and a cherished event that brings together the Good Will-Hinckley community and the wider community to celebrate unity, joy, and connection. I am immensely grateful for the dedication and enthusiasm of our staff, volunteers, and sponsors who make this event happen," said Gary Dugal, GWH's President and Executive Director.
Our heartfelt appreciation goes to all our sponsors, without whom this festival wouldn't be possible (with a BIG thanks to our Event Sponsors, Golden Pond Wealth Management and SAPPI, for their generous support), including Hight Chevrolet, Skowhegan Savings Bank, Camden National Bank, Gary and Michelle Dugal, Rob and Angie Moody, United Insurance, Central Maine Motors Auto Group, the Abramson/Ladd family, Fabian Oil Inc., Hour Glass Company, Kennebec Valley Community College, Mackenzie Landscape and Supply Center, Ming Lee Restaurant, Linda Smith, Steve and Lisa Letourneau, and Houle's Plumbing, Heating and Air Conditioning.
We couldn't have organized this remarkable event without the dedication and hard work of our volunteers. With over 60 individuals pitching in before, during, and after the event, their contributions were invaluable. We are forever grateful for their commitment and enthusiasm.
Thank you to everyone who joined us at the Fall Festival and contributed to its success. Your participation and support make a significant difference in the lives of the children and families we serve. 
Together, we are building stronger connections and creating lasting memories. We look forward to seeing you all on campus for next year's Fall Festival on Saturday, Sept. 28, 2024!